vs


Seattle Seahawks vs New England Patriots
February 1, 2015 - 6:30PM ET - TICKETS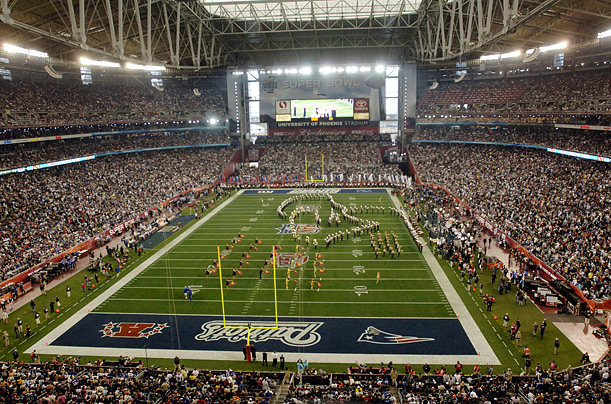 University of Phoenix Stadium - Glendale, AZ

Sun Life Stadium Renovations to Benefit Fans, Football
It's the end of Sun Life Stadium as Joe Robbie built it. It's the beginning of a modern setting better suited to football and its fans. The Dolphins provided the first glimpse into the dramatic makeover that will turn the 27-year-old facility into something as good as new over the next two years. "I think the big winner is Miami. We're really trying to create one of the great sports entertainment facilities in the United States today," Miami Dolphins owner Steve Ross said at a project unveiling. "Everything we're doing is taking the existing structure that's there and making it feel and look like it's a brand-new stadium."
-New Stadium for St. Louis Rams Proposed
-If St. Louis builds a new riverfront stadium, will the Rams stay?
-St. Louis Rams Owner Plans to Build Stadium in LA
-Sun Life Stadium modernization project underway