VS.

Arizona Cardinals vs Dallas Cowboys
WEEK EIGHT: November 2, 2014 - TICKETS

AT&T Stadium - Arlington, TX
NFL Planning Five Games in London in 2015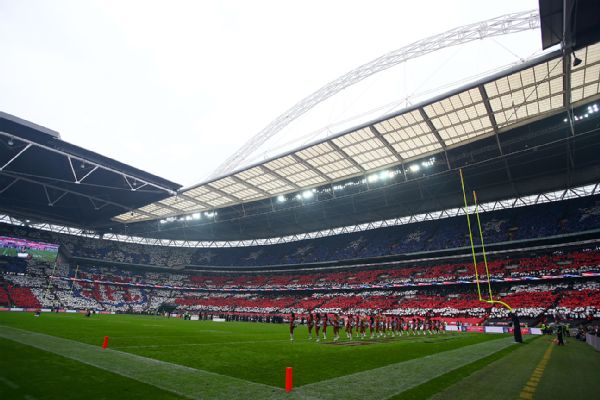 The NFL will play five games in London next season, according to a published report. The London Daily Mail reported the news Sunday as the Detroit Lions were playing the Atlanta Falcons at Wembley Stadium in the second of three NFL games in London this season. The NFL is expected to make an official announcement on the additional London games for next season soon, according to the report. NFL spokesman Brian McCarthy, however, told ESPN.com's Darren Rovell on Sunday afternoon that the Daily Mail's report isn't accurate.
-The Short Life on an NFL Stadium
-AEG seeks more time to build NFL stadium in downtown L.A.