VS.

Indianapolis Colts vs Pittsburgh Steelers
WEEK EIGHT: October 269, 2014 - TICKETS

Heinz Field - Pittsburgh, PA
L.A. NFL Stadium Project Gets Extension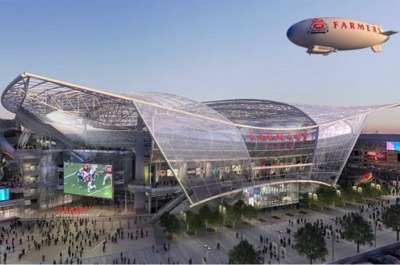 The Los Angeles City Council approved an Anschutz Entertainment Group request for a six-month extension on a deal to build Farmers Field and revive hopes of the NFL returning to the nation's second-largest market after a nearly 20-year absence. The extension gives another six months to attract one or two NFL franchises to the proposed $1-billion stadium adjacent to Staples Center and the Los Angeles Convention Center. The original two-year deal between AEG and the city called for the sports entertainment giant to land an NFL team by Saturday. Under terms of the extension AEG has until April 2015 to secure a team. The agreement calls for another six months to review stadium plans and contracts meaning it would likely be October 2015 before ground is broken on the stadium project.
-The Short Life on an NFL Stadium
-AEG seeks more time to build NFL stadium in downtown L.A.