Stadium News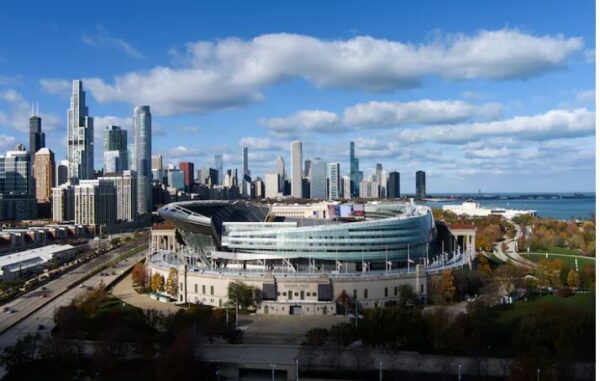 The Chicago Bears have played home games at Soldier Field since 1971, the NFL's second-longest stadium residency behind the Green Bay Packers. And for nearly all of those 50 years, the Bears have been trying to leave a stadium that is small by NFL standards.
Did you Know?
Raymond James Stadium, home of the Tampa Bay Buccaneers, is nicknamed "Ray Jay" or "The New Sombrero." Their former home, Tampa Stadium was nicknamed "The Big Sombrero."
NFL Stadium Video Experience
Tour of Allegiant Stadium, home of the Las Vegas Raiders.